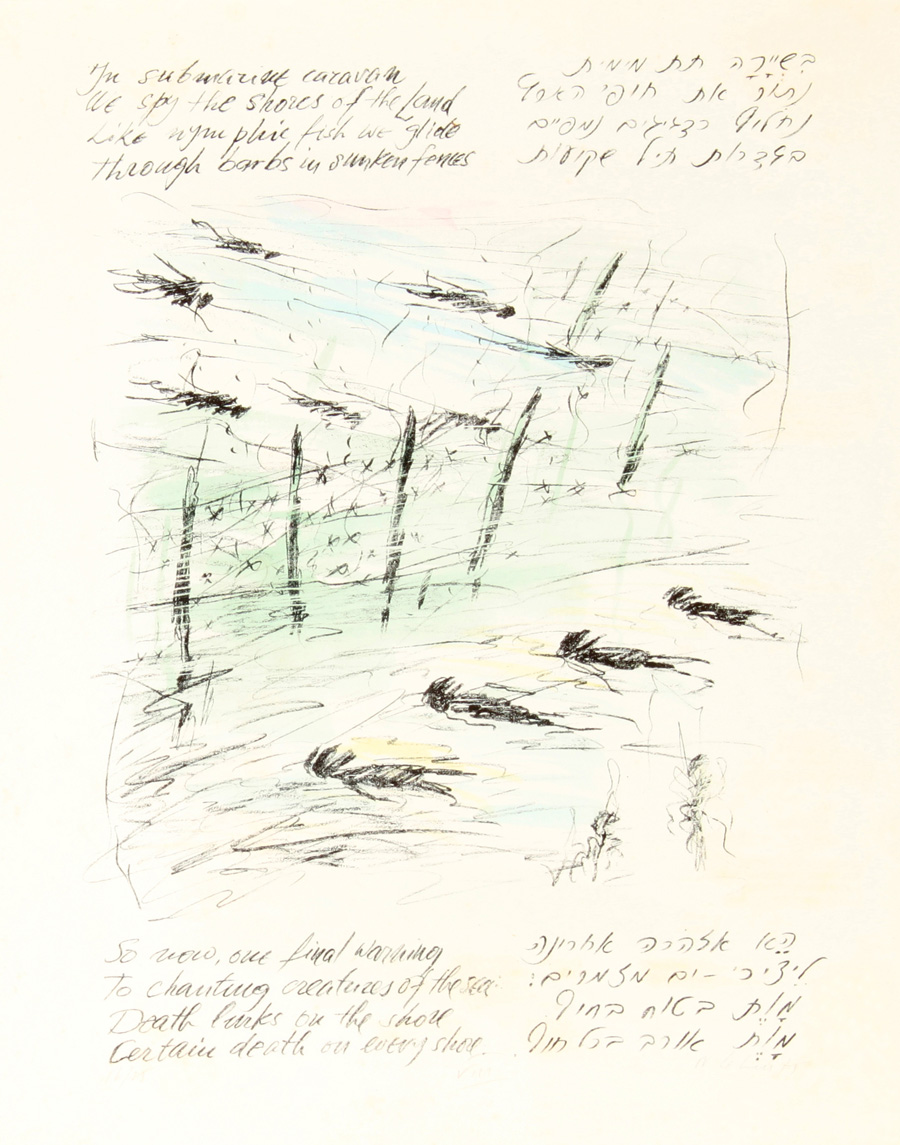 Lithograph no 8 by Nahoum Cohen on ECOLOGY: a Poem by Meir Wieseltier - הצייר והארכיטקט נחום כהן - ליתוגרפיות לפואמה של מאיר ויזלטיר
In submarine caravan
We spy the shores of the Land.
Like nymphic fish we glide
Through barbs in sunken fences.

So now, one final warning
To chanting creatures of the sea:
Death lurks on the shore
Certain death on every shore.